Graphic Designing Services at D-Lokam
Graphic design is the art of visual communication and problem-solving using typography, photography, and illustration. Graphic designers create many things in their work – brochures, magazines, websites, logos, print ads, and signage are just some examples of the items they may produce. Regardless of what they're working on or whom they're working for, graphic designers have one common goal in mind – to visually convey information in an effective manner that supports your brand or organization's message and mission.
D-Lokam has a team of skilled and experienced graphic designers who can best implement your idea to responsive designs. An impressive graphic design is the perfect combination of texts and images to illustrate your business ideas through different media. Graphic design has a crucial role in establishing a brand identity in society. Graphic designers work to come up with creative, attractive ways to communicate messages to the public. Whether you're trying to communicate the quality of your products or just trying to put the right image in people's minds when they hear your business name, graphic designers can help you get the word out in appealing ways. D-Lokam is here to make it for you…

reasons for the necessity of Graphic Designing to a business:
Creates a Powerful Impression
It's important for people to show you how professional your business is, whether it's a business card or a website, all through its graphics. Whether a business is complex or simple, it needs an infographic that reduces the complexity of understanding to the public.
Build A Unique Brand Identity
Different media require different graphics to give your company, consistent and strong branding. The well-created graphic design separates your business from a bunch of businesses. Distinctive design is a way of describing your products and services in a different way.
Connect Your Target Audience
A good graphic design connects different audiences and connects them to the business in a particular way. Simply, graphics can make the message straightforward and clearer.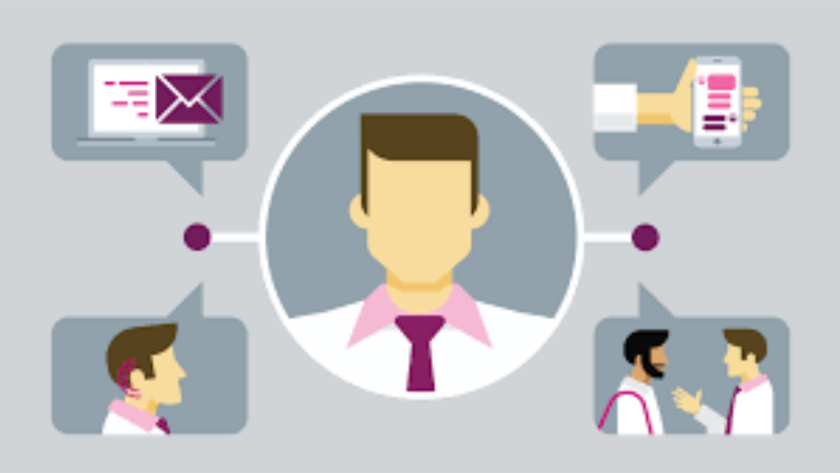 The good old saying "pictures speak louder than words" portrays the importance of graphic designing and what a design can do for communicating. With the help of powerful images, colors and layouts, it can deliver strong messages to potential customers without the use of lengthy paragraphs.
All designs related to your business (including logo, packaging, pamphlets, business cards, etc.) are a strong mark of your professionalism. A professional look distinguishes your product and business apart from others, allowing you to gain new customers and encourage existing clients to stick to your products or services.
Quality graphic designs help your business gain credibility. Such credibility plays an important role, especially when competition in your industry is intense. Costumers are more likely to buy trusted products.
D-Lokam Provide Creative Solutions To All Your Graphic Design Needs
D-Lokam has creative designers who provide customized and impressive designs and help present you in a unique way before your clients. Our designers have expertise in creating eye-catching designs. Designers at D-Lokam are experienced in logo design, poster design, brochure design, etc. Our experienced team can handle complex and tangled projects effectively and efficiently. You can discuss and share your customized design needs with our expert team and they will create a beautiful design as in your mind.
#1 Create an Idea
Our dedicated team starts working on ideas to come up with perfection from the very beginning of a project. With our expertise, we can do any design that comes to your mind with modern art techniques and excellent craftsmanship.
#2 Drafting the Idea
D-Lokam always gives first priority to customer satisfaction. On moving to the drafting phase our team of experts will draft the idea by creating a prototype. This drafting helps us to polish the idea exactly the way you need it.
#3 Creating the Design
This is the most important step. During this phase, the drafted idea will become responsive graphic design. D-Lokam would put maximum effort to make each project a huge success.
#4 Deliver the Result
D-Lokam would deliver the design to you in this last stage. We make sure the quality of the design through these steps and deliver the project with perfection.
Graphic Designing Services Offered By D-Lokam
Your logo will represent your brand. Logo designing is all about creating a perfect visual brand mark for a business. Our team will design a logo based on the core concept of your business.
Banners are the most common graphic design to attract the attention of customers. The perfect banner does not happen by accident. It needs some strategic design decisions to get completed. D-Lokam has expertise in designing beautiful banners.
Brochures are generally used to introduce a company, organization, product, or service and inform prospective customers about the benefits. Our professionals are experienced in making attractive brochures with high-quality images and striking fonts.
Flyers are generally unfolded printed sheets used to convey a simple message quickly. Flyers are used to draw the attention of the public to an event, service, or product. Designers at D-Lokam have made many flyers to date.
Posters are used for the temporary promotion of an idea, event, or product, that include both textual and graphic elements. D-Lokam designs eye-catching and informative posters to promote your business.
Business cards include a company's contact details like phone number, e-mail, address, etc. Oftentimes, a business card is a very first exposure to the overall image of a business. Our professionals can design business cards that can create a lasting impression.
An infographic is the visual representation of information or data. It generally contains a variety of elements like text, images, charts, icons, etc. so as to convey a message at a glance. D-Lokam creates shiny infographics to impress the target audience.
Digital Advertising Posters
Digital advertising posters are used to promote a business through social media & search engine marketing. Advertisers use poster campaigns to inform the target audience about the newly introduced products or services. D-Lokam designs posters cost-effectively.
Here is the Important Questions related to Digital Marketing
Graphic design is the art of creating and planning visual content to communicate ideas. Graphic design is found everywhere, from billboards to cereal boxes to mobile apps. By combining different elements and principles, graphic designs can influence perception and emotions of the public.
Photography is not graphic design, but powerful photography can influence the quality of graphic design. Graphic design is the craft of combining pictures and texts to convey ideas.
Graphic design is a broader aspect of the digital world, and is a kind of art in which something unique is created, and some raw images or something like that is not needed all the time. Photo editing services, on the other hand, are a digital process offered by a particular company or individual.
Photoshop is the first choice for digital image editing and graphic design, with one-click transitions and industry-leading tools.