D-Lokam Digital Creators provides social media marketing for small businesses, enterprises and multiple location companies.
Do you have the required trust votes for your business from social media networks? Make your brand awareness around the web and build meaningful connections with your customers and followers through social media marketing (SMM).
D-Lokam Digital Creators provides social media marketing for small businesses, enterprises and multiple location companies. No matter if you are a startup owner or Fortune 500 company, our social media marketing experts can help you with your campaign. Collaborate with us and allow our social media marketing agency to enhance your brand visibility and integrity!
Boost your Company on the Right Platforms
In today's world of internet, social media channels have become an important source of news and information. But that's not all. The presence of social media is an important factor in search rankings and digital marketing.
As the use of social media continues to grow exponentially, it is even more important to know how to market on social media in order to reach your target demographics and create brand awareness.
However, many marketers enter the field of digital and social media marketing without fully understanding what social media marketing is and its requirements. Do not make the same mistake.
Read and learn about what social media marketing is and how to market on social media from D-Lokam's social media marketing experts.
Social Media Marketing Platforms
As we move into a digital world, traditional marketing methods are becoming more and more outdated. As a result, many companies are struggling to create more business. Don't wait until your competitors take over the digital realm before you can balance your social media marketing game and other SMM efforts.
Let us help you tap into the social marketplace and discover new transformation opportunities. Read and find out how we utilize various social media platforms to enhance your company's competitive advantage:
Facebook Marketing
Facebook Social Media Marketing is one of the most popular and cost effective of online marketing. Demonstrate your high level of customer support and manage traffic to your website using D-Lokam's Facebook marketing services. We determines your marketing budget, manages your Facebook profile, optimizes Facebook ads, cleans posts, and regularly conducts Facebook optimization to increase your reach and establish your brand authority.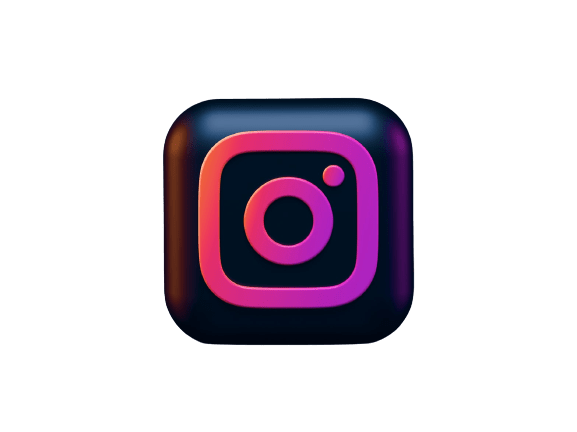 Instagram Marketing
Build a community around your brand by connecting with more customers through Instagram social media marketing. D-Lokam's Instagram Advertising experts improve your business profile, launch sponsored ads, post images and content that are worth sharing, and utilize Instagram reels and IG stories to tell your brand story. Partner with our Instagram Marketing Agency and allow us to update your Instagram social media marketing strategy with Analytics.
Twitter Marketing
Invest in Twitter social media marketing and watch your brand go viral. As your dedicated Twitter advertising agency, we use data tracking tools to measure your analytics, identify your target audience, humanize your company, generate traffic to your online store, and create organic and paid Twitter marketing strategies. Trust our Twitter social media marketing team to develop a clear action plan that fits your goals.

LinkedIn Marketing
Our LinkedIn Marketing Agency is committed in establishing your professional reputation across social media channels. We believe the right LinkedIn social media marketing strategy will make your brand stand out from the competition. To ensure your LinkedIn social media marketing success, we manage your LinkedIn company page, create valuable marketing posts, connect with industry leaders and implement LinkedIn marketing best practices.
YouTube Marketing
Statistics show that more than 90% of online shoppers find a brand through YouTube marketing videos. Develop your YouTube social media marketing strategy to get your customers' attention and motivate them to take action. Our YouTube Marketing Company is here to help you learn more about your target audience, improve your video quality and create resonant YouTube marketing content with your ideal customers.

Pinterest Marketing
Customize more browsers with D-Lokam's Pinterest Social Media Marketing Solutions. Our Pinterest marketing specialists ensure that each of your pins is properly categorized, incorporating text overlay on images, craft convincing, and keyword optimized descriptions and using powerful CTAs. More importantly, we track your Pinterest Analytics to determine your PIN performance and improve your Pinterest marketing campaign.
What Is Social Media Marketing
Social media marketing is an online marketing method that uses different social media platforms like Facebook, Twitter, LinkedIn and Pinterest. Social media marketing for small businesses and enterprises is a powerful way for them to spend time online and increase your brand engagement to reach your potential.
A dynamic and data-based social media marketing plan can give your company remarkable results and turn customers into brand speakers. More importantly, an innovative social media marketing strategy can positively influence your search engine optimization (SEO) and digital marketing efforts and generate more lead and revenue streams for your business.
"If you make customers unhappy in the physical world, they might each tell 6 friends. If you make customers unhappy on the Internet, they can each tell 6,000 friends."
Are Digital and Social Media Marketing compulsory to Business?
Yes. Social media and Digital marketing are crucial components of online success.
Although digital and social media marketing strategies are different, these marketing strategies share the same goals: to increase brand awareness and maximize revenue.
Social media digital marketing allows you to showcase your brand to the potential customers that are ready to convert. More importantly, integrated digital and social media marketing efforts enable you to maximize the available customer touch points and conversion opportunities.
Remember, digital success is not a matter of choosing between digital marketing and social media marketing, but combining the right marketing strategies to convey your brand message. Digital and social media marketing strategies are crucial to finding the right customers and maximizing your online presence. It is important to make sure that your social media digital marketing techniques match your goals.
Purpose of Social Media Marketing Services
Social media marketing services have many purposes for startups and established brands. With the right social media marketing plan and campaign monitoring system, social media content marketing will lead to increased search traffic, better SEO, healthier customer engagement and better brand loyalty.
Are you still worried about investing in social media marketing services? Here are the key benefits of social media marketing to make your decision-making process smoother:
How to Market on Social Media
Are you striving to get the best results from your social media marketing strategy? 
Becoming a thought leader does not happen in one night. However, with creative social media marketing ideas and a data-based social media marketing business approach, you can quickly establish your brand as an expert in your respective field.
From choosing the right social media channels for developing your social media content marketing strategy, every step is crucial to creating a successful social media marketing business campaign. Ready to start marketing via social media?
Our social media marketing company has put together the best practices for promoting your business effectively across online platforms.
Why Choose D-Lokam for your Social Media Marketing?
D-Lokam Digital Creators maintains complete transparency so you can see first-hand how our efforts increase your online revenue. Our commitment to successful social media management and marketing strategies creates a valuable network resource for your online marketing needs.
Get the following benefits in collaboration with our Social Media Marketing Agency:
Dedicated account managers
In D-Lokam, we make use of specialized strategists depending on your business needs, social media marketing needs and goals. This means that you will get multiple social media digital marketing experts working on your brand. Your dedicated account managers are available to respond to any questions or engage in discussions, either by email or by phone.
Extensive Onboarding Process
Our Social Media Marketing Consultants provide an in-depth Social Media Marketing Strategy Breakdown when launching your campaign. This way, you know exactly what strategies we are implementing to achieve your goals. Additionally, we place your campaign metric to ensure that we are on the same page.
Custom Social Media Marketing Strategy
Enhance your social media engagement and marketing efforts with a social media marketing strategy designed to suit your needs and budget. Our social media marketing experts identify your target audience and create effective social media digital marketing plans that increase high ROI. 
Social Media Campaign Reports
Our customized and in-depth reporting process includes social media campaign reports that provide a complete overview of your social media performance. We also offer a monthly breakdown of the social media tasks we did and the hours we spent helping you track your ROI.
We make sure our customers match a subject matter expert. Our team includes organic and paid strategists with years of experience and expertise, so you can rest assured that your campaign is well maintained. Although paid and organic are very different aspects of social media marketing, we are implementing an integrated strategy to maximize your social media marketing transformations.
Diverse Marketing Experience
D-World has experience in various markets. Whether you are the owner of a startup, enterprise or a multi-location company, our social media marketing firm strives to go beyond your expectations. We provide your brand with a strong social media presence and online reputation through consistent research, tracking and adaptation to online trends and resources.
Here is the Important Questions related to Digital Marketing
Coding is not a fundamental skill required for a career in digital marketing. Those who wish to pursue digital marketing as their career do not need any programming skills or coding background. But if you have knowledge in coding it will be an extra benefit.
No, there is no need of an MBA degree to start a career in digital marketing. One should have the knowledge about latest trends and tools available in the market and a skill to make effective digital marketing strategies for the client.
Search Engine Optimization (SEO)
Pay-per-click (PPC) Advertising
Social Media Marketing
Email marketing
Content Marketing
Affiliate Marketing
Search Engine Marketing
Digital marketing is one of the high paid job now. For an executive-level position in digital marketing, the highest package is approximately INR 5,00,000. Wherein it is around INR 10,00,000 for the manager's role. However, these packages are highly dependent on your expertise and experience in digital marketing and also the size of the company.