An SEO Company in Calicut who satisfy your needs..
You may be here for one or more of the following reasons:
Your website is not visible online.
Your website traffic has dropped recently and you do not know why.
Suddenly, the volume of your incoming calls and leads decreases.
You are starting a new website and you want to grow new business fast.
If any of these four pain points ring the bell, surely you have reached the right SEO company. D-Lokam Digital Creators currently have a reason to serve SEO clients and provide optimization solutions to answer Google's changing algorithm.
Providing SEO solutions to solve your problems
Our aim is to grow your online business.
We provide SEO solutions for businesses that want to expand their online presence, increase leads and increase revenue. Our tried and tested SEO techniques and practices have led to many success stories for clients.
Are you on the front page of search engine results pages (SERPs) for keywords that are relevant to your business or brand? If not, you will lose valuable leads. Search engine optimization is not a passion, it's not an option to think about if you want to grow your business. It is an integral part of any project to market products or services and bring in more qualified leads and sales.
You have finally found the right SEO company with the answers
D-Lokam Digital Creators has the SEO solutions you are looking for. Do not let another day pass where your opponents despise you! It's time to find out!
follow us on social media
DLOKAM, based in Calicut, is undoubtedly the leading SEO company in the region, catering to the diverse needs of businesses across various industries. Calicut, also known as Kozhikode, is a bustling city located in the state of Kerala, India. Renowned for its rich cultural heritage and historical significance, Calicut serves as a hub for numerous industries, including tourism, hospitality, information technology, healthcare, and education.
In this competitive business landscape, having a strong online presence is crucial for success, and that's where DLOKAM steps in. With its unrivaled expertise in search engine optimization (SEO), DLOKAM offers businesses in Calicut a strategic advantage in the digital realm. By leveraging their in-depth knowledge of search engine algorithms and industry trends, DLOKAM helps clients improve their website rankings, increase organic traffic, and boost overall visibility in search engine results.
DLOKAM's services are an essential and indispensable part of any business operating in Calicut. With the city's diverse business industries, ranging from small-scale enterprises to large corporations, the need for effective SEO strategies cannot be overstated. By partnering with DLOKAM, businesses can harness the power of targeted keywords, optimized content, and efficient link building techniques to gain a competitive edge in their respective sectors. Whether it's a hotel looking to attract more tourists or an IT company aiming to expand its client base, DLOKAM's SEO services play a crucial role in helping businesses thrive and grow in Calicut's dynamic market.
Keyword Research and Strategy
Our SEO specialist will review the keywords that your website currently ranks, take your keyword visualist and do further keyword research to build a list that makes the most sense for your website and competitive landscape.
We make sure that our SEO services are used with the best practices of search engines to increase the credibility of your website. Our SEO experts publish unique and valuable content, optimize your headlines and HTML tags, and use high-resolution images
Off-page optimization is significant in establishing brand credibility and increasing online exposure.We make use of social media marketing, link building and influencer marketing to generate qualified links and positive ratings.
Rankings can be improved with back-end optimizations on your website, such as improving page speed. Troubleshooting these errors makes it easier for search engines to crawl your website.It Helps to speed Up the Ranking.
Improve your company's local SEO rankings with Google Business Profile or Google My Business (GMB) optimization and attract high-purpose customers. We optimize your GMB profile and manage your online reputation to increase your local tracking.
We have a team of writers who create SEO-friendly content for your website, create blog posts worthy of sharing it, or optimize previous services and product pages with more content. A website that regularly adds new content is preferred by search engines.Choose our SEO company to support your content.
Search engine optimization or SEO is a method of increasing organic traffic on the search engine result page (SERP). This is also known as organic search or listings. If you want to get first place in all the keywords, you need to apply SEO to increase your rank.
Suppose you started a blog for a company website, but your website does not rank high in organic search results. There are many reasons for this to happen:
D-Lokam Digital Creators will help you for overcome all these things and we will rank your website top of the Google Result Page also top of the industry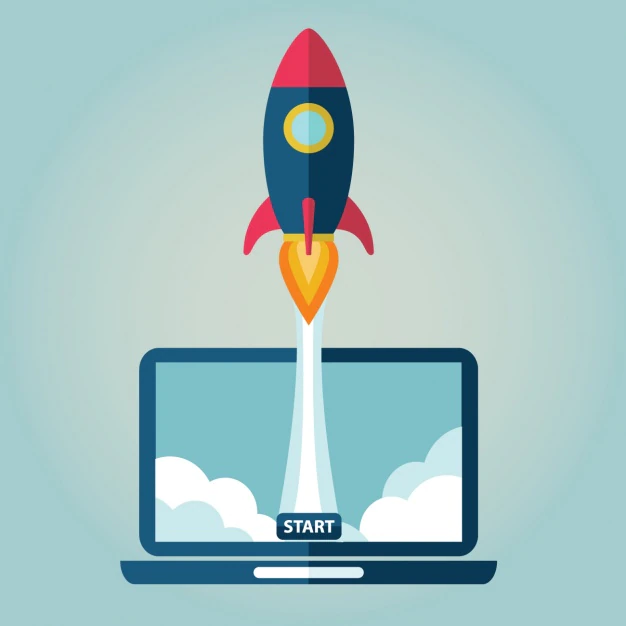 Subscribe Our news Letter For Latest SEO News


Why D-Lokam SEO Services are better than the rest?
Dedicated SEO Professionals
We believe our job is to enable a technical, complex and sometimes powerful search engine optimization process for our clients. One of the many ways we accomplish this is by giving each client a single point of contact to manage your project. You will get to know your D-Lokam Digital Creators SEO Professionals well and they will know your business and understand your unique needs.
Relationships and Results
We live by our two basic core values: Relationships and Results. We are here with every client, and that is our pillar. We have SEO experts who specialize in helping businesses of all sizes to achieve exponential growth - from small businesses to large, national franchises. Our search engine optimization company believes in acquiring the voice of our clients and we work hard every day to prove it.
We are always getting better
SEO is never stagnant, nor are we. SEO is always changing due to multiple Google algorithm updates each year, which affects the ranking factors and we are always ahead in the latest news and trends. Our search engine optimization company is constantly learning new technologies and keeping up to date. We assure you that, our SEO company is active and not reactive.
We play fair
We value honesty and morals in everything we do. We always play fair with White Hat SEO to deliver results without spamming or gaming the system which could lead to possible Google penalties. Simply put: we do not have to cheat to succeed in SEO. We play by the rules and will not endanger your business in any way. We never compromise on our honesty.
ImprovE customer's satisfaction
Businesses that want to provide the best customer service possible can do so by implementing 24/7 customer service, which involves providing assistance to customers at any time of day or night, seven days a week. Having this feature can be beneficial in a number of ways, including making it easier for customers to get help with their issues, encouraging them to use your products and services more often and strengthening your brand as an innovative and forward-thinking company.
Transparent Reporting
When our competitors use smoke and mirrors, we maintain complete transparency so you can see firsthand how our efforts increase your online revenue. Our customized and in-depth reporting includes 24/7 access to an online client portal, Google Analytics reports to give you a complete overview of your site's SEO performance, regularly updated keyword rankings, and monthly SEOs of our SEO Tasks, as well as monthly updates.
SEO Services you can expect from D-Lokam
As a full-service digital marketing company, D-Lokam offers a comprehensive range of professional search engine optimization services to give your business more visibility in search using only reliable, future-proof, white hat SEO techniques such as:
Add Your Heading Text Here
Here is the Important Questions related to Digital Marketing
A website that stays idle for a long time without new or fresh content is just an online brochure for your company. A successful website will interact with customers and provide up-to-date and up-to-date information and content.
Measuring your digital marketing success will help you make sure that you are on track, or not, to accomplish your goals. When measuring your success, it is important to find a balance between quantitative (numbers-based) measures and qualitative (sales-based) measures. You want to pay attention to both sides so that you can have confidence in what direction your efforts are moving you towards reaching your goal(s). Below we've broken down some of our favorite key performance indicators for companies looking to measure their online marketing effectiveness: 1. How many leads did I get from my social media efforts? 2. How many users added me/my product onto their Pinterest account/Facebook/Twitter account? 3. What was my website traffic like during this month? 4. How many people clicked through one of my paid search ads versus organic search results? 5. What was my conversion rate compared to last month? 6. How much money did I spend and how much revenue did I bring in during each month of my quarter/year? 7. What day of week do people most often engage with me via social media channels?
Blog is the most commonly used platform for sharing marketing content. This is because blogs attract customers by providing entertaining and relevant information. Blogging can be used by any business, from a local fashion boutique to a law firm to a construction company. In short, yes, we definitely recommend having a blog.
Digital marketing is usually used to market a product or service. It encompasses social media, content creation, online ads, PPC (pay-per-click) campaigns, search engine optimization (SEO), email newsletter promotions, etc. All of these activities come together with a product or service to help create brand awareness for your business. It also helps you build trust with potential customers who may not have heard of your company before. Digital advertising is simply using digital platforms like Facebook, Twitter or Google AdWords to advertise an existing product or service by paying for ads via PPC that target users based on keywords. Both help build brand awareness but differ in how they're implemented across various platforms and in terms of budget required.