What is Digital Marketing?
Digital marketing, also called online marketing, Digital marketing is the promotion of brands to connect with customers using the internet and other forms of digital communication. Digital Marketing includes not only email, social media, and web-based advertising, but also text and multimedia messages as a marketing channel. Essentially, if a marketing campaign involves digital communication.
Digital marketing has opened the door to marketing for small and medium enterprises and Businesses around the world Advertising is an important in the growth of all businesses. Digital marketing gives a whole Details to how you promote yourself in a fast advanced world. In the traditional marketing system, the advertising targets in few people and Traditional Marketing is relatively more expensive than Digital Marketing. That's where we realize the Important of digital marketing. Through digital marketing we deliver Ads directly to those who want them, so we have the opportunity to find more customers and Exact peoples and get more business. By doing digital marking course you will learn how to become the number one entrepreneur in the same type of business in the Wide Market. This growth in digital marketing is creating a demand for skilled digital professionals around in Worldwide.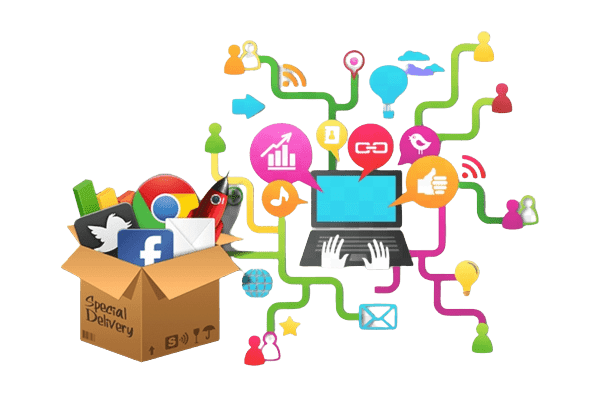 Digital marketing Provides a wide exposure in the sense of customization because it uses the Internet and serves many customers around the world. Anyone who uses the Internet can reach out to those interested in your products and services and become a Exact customer.
Digital marketing has become a popular stream now in worldwide, where every business is stepping into a new strategy of building high competitiveness. Digital marketing is the main way to promote all type of business, to increase with exact customers as well as to make the business a top priority. Sales through online platforms have now become trendy and will continue to exist until there is another great way of selling, but for now, this is the biggest thing you can imagine. With just a few clicks and ticks, you're done. There are many online shops known as e-commerce business where they are licensed to do business online. So, now the online business is getting a lot of sales compared to the brick and mortar stores. Life of people today is a very busy life. 
Therefore, most people do not spend time watching advertisements on television and radio. Because of equality, even women are as busy on their professional schedules as men. Therefore, they do not even pay attention to traditional advertising methods, as well as billboards and even banners are less worth. Trying for such business promotions is completely worthless. Nowadays, everything is online, so people may like to search everything on the internet. Digital marketing is the main way to promote business, to increase customers as well as to make the business a top priority. So, the best answer to the question of why digital marketing is in demand these days is that it is a great opportunity for entrepreneurs to promote their business on a large scale through easy access to customers and low advertising costs.
The main goal of digital marketing is simple: It aims to build awareness for your business by increasing traffic, engagement, and sales through specific online channels. These channels include social media platforms like Facebook and Twitter; Google; blogs; email newsletters; search engines; etc. The idea behind these campaigns is that people who visit these sites or interact with these ads will remember you when they're ready to buy. Another key objective is building trust by making sure customers know who you are and why they should do business with you. You can do so by sharing information about yourself—like testimonials from customers or an About Us page on your website—and keeping your branding consistent across all mediums. Lastly, make sure you have a way to measure how well your campaign is doing so you can tweak it as needed. A good rule of thumb is using analytics tools that provide data points such as bounce rate, time spent on site, conversion rates, etc.